A fire extinguisher is an active fire protection device used to extinguish or control small fires, often in emergency situations. It is not intended for use on an out-of-control fire, such as one which has reached the ceiling, endangers the user (i.e., no escape route, smoke, explosion hazard, etc.), or otherwise requires the expertise of a fire department.
Types of Fire Extinguishers
The several main fire extinguisher agents, namely water, foam, Co2, powder and wet chemical.
Each of the different types of fire extinguisher agents are suitable for different fire classes: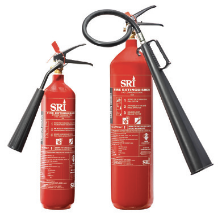 (CO2): Class B and electrical equipment as CO2 is non-conductive and does not leave any residue.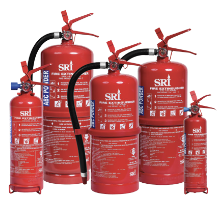 Most versatile and can be used on class A, B, C (Flammable gases) and electrical equipment.
Gulfesha Plaza, Suite # 8-M, Level # 8, 69 Outer Circular Road (8 Shaheed Shangbadik Selina Parveen Sarak), Ramna, Dhaka-1217, Bangladesh.

+880 1973 453249
+88 02 48314704

info@abg-bd.com abg.interlinks@gmail.com
CATALOG FIRE FIGHTING SYSTEMS
CATALOG HVAC SYSTEMS