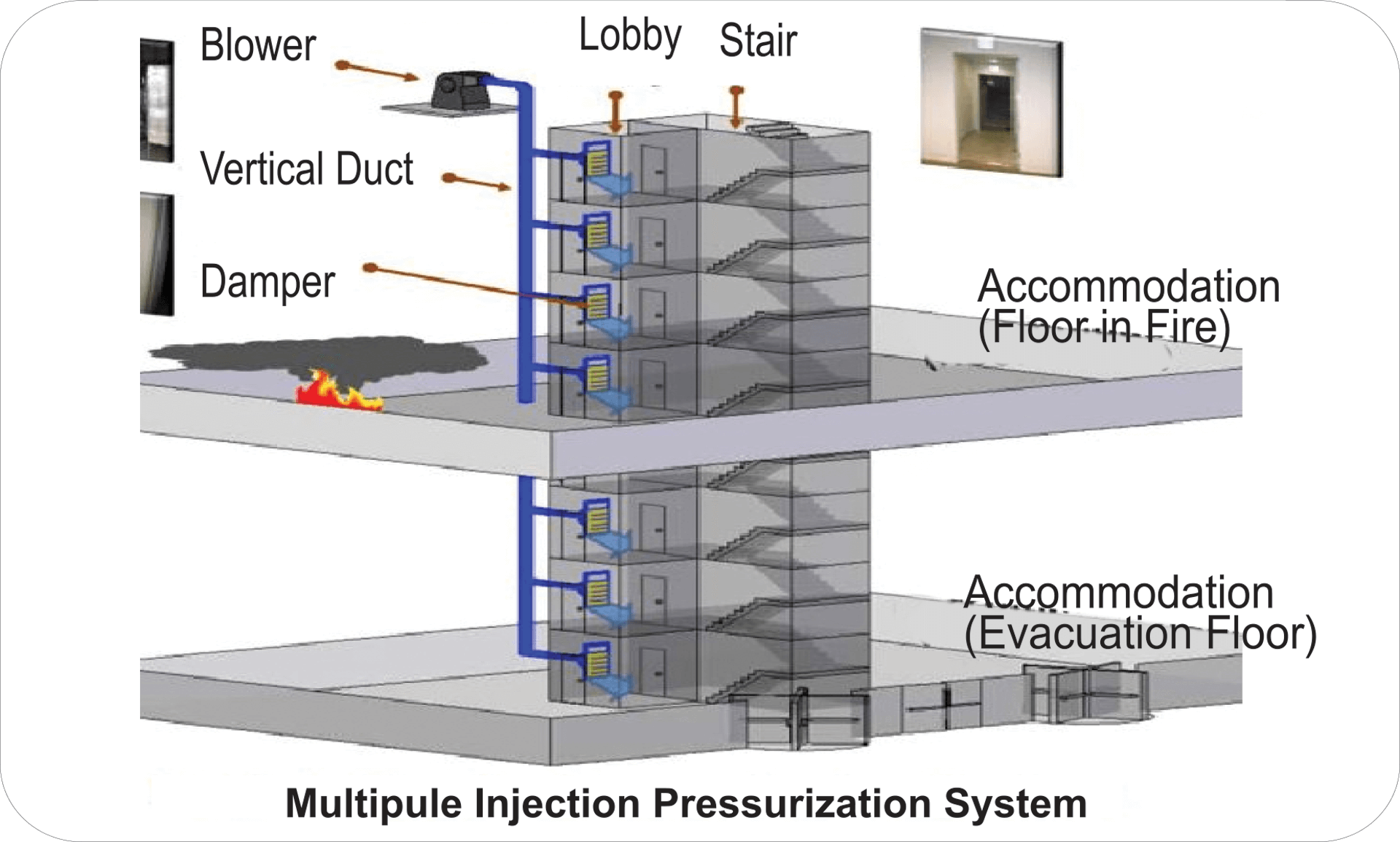 Staircase Pressurization System
Many believe burns to be the leading cause of death in fire victims. Statistics, however, indicate that smoke inhalation causes between 70% and 80% of fire-related deaths. Burns primarily affect specific parts of a person's body, whereas smoke inhalation affects all organs.
In the event of an emergency, it takes longer to evacuate multi-storey buildings. Smoke and heat-free emergency escape routes.
Fire smoke is highly toxic, consisting of gases such as carbon monoxide and hydrogen cyanide. The toxicity increases the longer a fire rages. Respiratory distress, loss of consciousness, asphyxiation, and organ failure are some of the effects of smoke inhalation.
What is the stairwell pressurization system?
A stairwell pressurization system is mechanically designed to establish air pressure variations between adjoining areas – such as an emergency escape route and a burning room. These air pressure differences (or variations) ensure that one side of a wall has positive and the other negative air pressure.
In the event of a fire, stairwell doors are opened for entry and exit purposes. The increased air pressure counters the flow of smoke and heat, preventing both from entering the stairwell.